This post is also available in:

Ελληνικα
Then I have bullet details for key feedback and for
Hellenic Blockchain Hub is a non-profit network of executives from the public and private sector aimed at the dissemination of knowledge on the blockchain – DLT technology.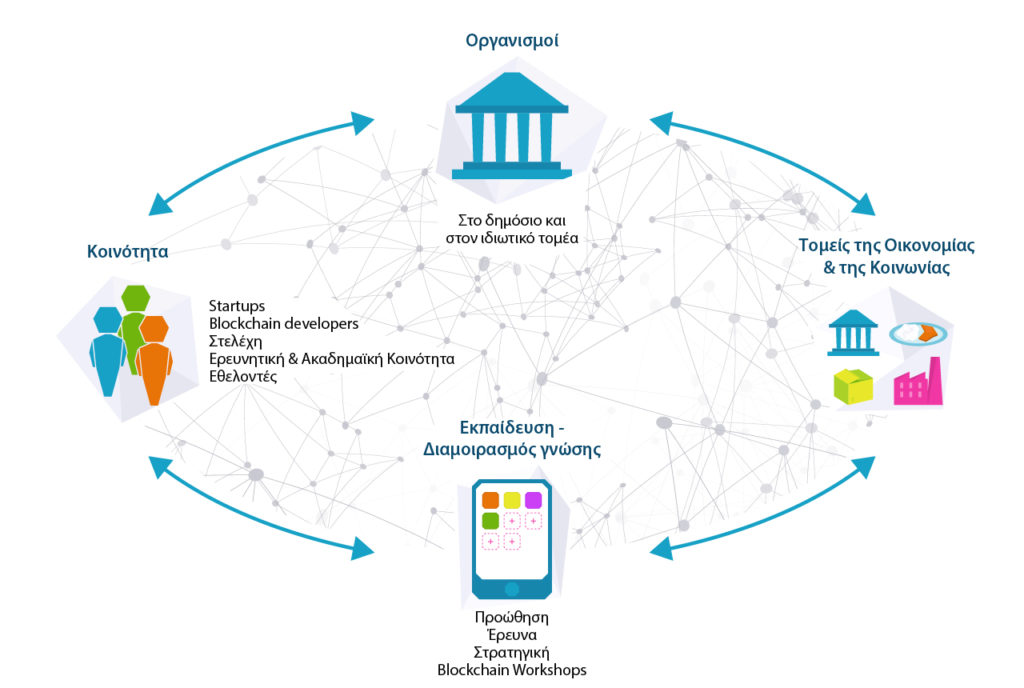 The main objective of the Hellenic Blockchain Hub as an organization and network is to contribute to the promotion of blockchain/DLT technologies (Distributed Ledger Technologies & Distributed Technologies) and the development of standards and applications in sectors of the economy and society and be a center for knowledge acquisition as well as a platform for dialogue.
Specifically, our objectives are as follows:
The promotion of blockchain technologies in important sectors of the economy and society, which will result in the promptness of transactions, transparency and the required digital transformation that is crucial due to the technological and economic developments and the wider perspective of the decentralized Internet.
The development of a business and social ecosystem of innovation around decentralized blockchain technologies (DLT – Distributed Ledger Technologies & Distributed Technologies) called the Hellenic blockchain association. This objective will be achieved by building a network of businesses/start-ups that provide these solutions.
The organization of dissemination and awareness-raising actions to inform citizens and stakeholders, such as conferences, seminars, workshops.
The creation of a permanent mechanism for consultation with the Greek State and European institutions on institutional interventions or synergies.
Networking and synergies with collective bodies and policy makers, and equivalent Greek and foreign bodies.
The exploration of business and social models for growth.
The utilization of research and development at global and national level in order to achieve the above objectives.
The creation of the first Greek register by experts in the field of blockchain and, in general, DLT technologies, tokens, decentralized applications development framework.
The creation of a blockchain academy to provide educational programs as well as a blockchain business incubator.